Customer Reviews:
"The best and most effective journal I have used in 25 years of tracking. I am requesting all of my clients get one as well."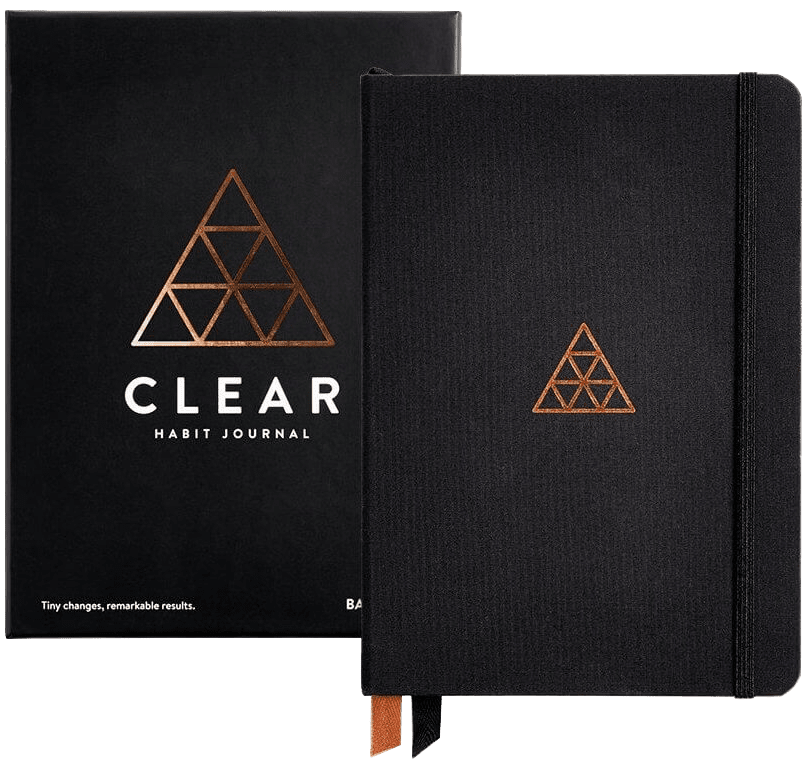 Customer Reviews:
"In conjunction with Atomic Habits, this planner has changed my life. Integrating small, easily attainable habits and tracking them has been very effective."
The Clear Habit Journal
A combination daily journal, dot grid notebook, and habit tracker created in partnership with premium notebook-maker Baronfig.
What is a "Habit Journal"?
The Clear Habit Journal is a combination dot grid notebook, daily journal, and habit tracker. The design of the notebook came out of months of research that I did about what makes journals effective and what kinds of measurements and tracking are helpful for building habits.
I've tried dozens of other notebooks and methods in the past. The habit journal is designed to resolve many of the common problems that plague other notebooks and journals on the market.
Most regular notebooks are too minimal. They leave it up to you to write page numbers, count dots, draw lines, and establish a structure on your own. And they certainly don't give you a format or tracker for sticking with your habits.
Meanwhile, most guided notebooks and productivity systems are too structured. They lock you into their format and give you no room for flexibility. You're forced to answer specific questions or fit your answers into a confined amount of space. If you want to do anything outside the norm or make it your own, the notebook becomes useless.
I was tired of choosing between no flexibility and unlimited flexibility. I needed a journal that gave me the white space I needed to think and the structure I needed to take action. I needed a multipurpose notebook that could allow me to plan out my days, track my habits, keep a gratitude journal, and brainstorm and sketch out new ideas for my business – all without lugging around four or five different notebooks.
So, with the help of Baronfig, I designed one. Baronfig is a New York City-based firm that makes high-quality, premium notebooks. The materials, build-quality, and design they bring to the process are second-to-none. With their help, we created something truly fantastic.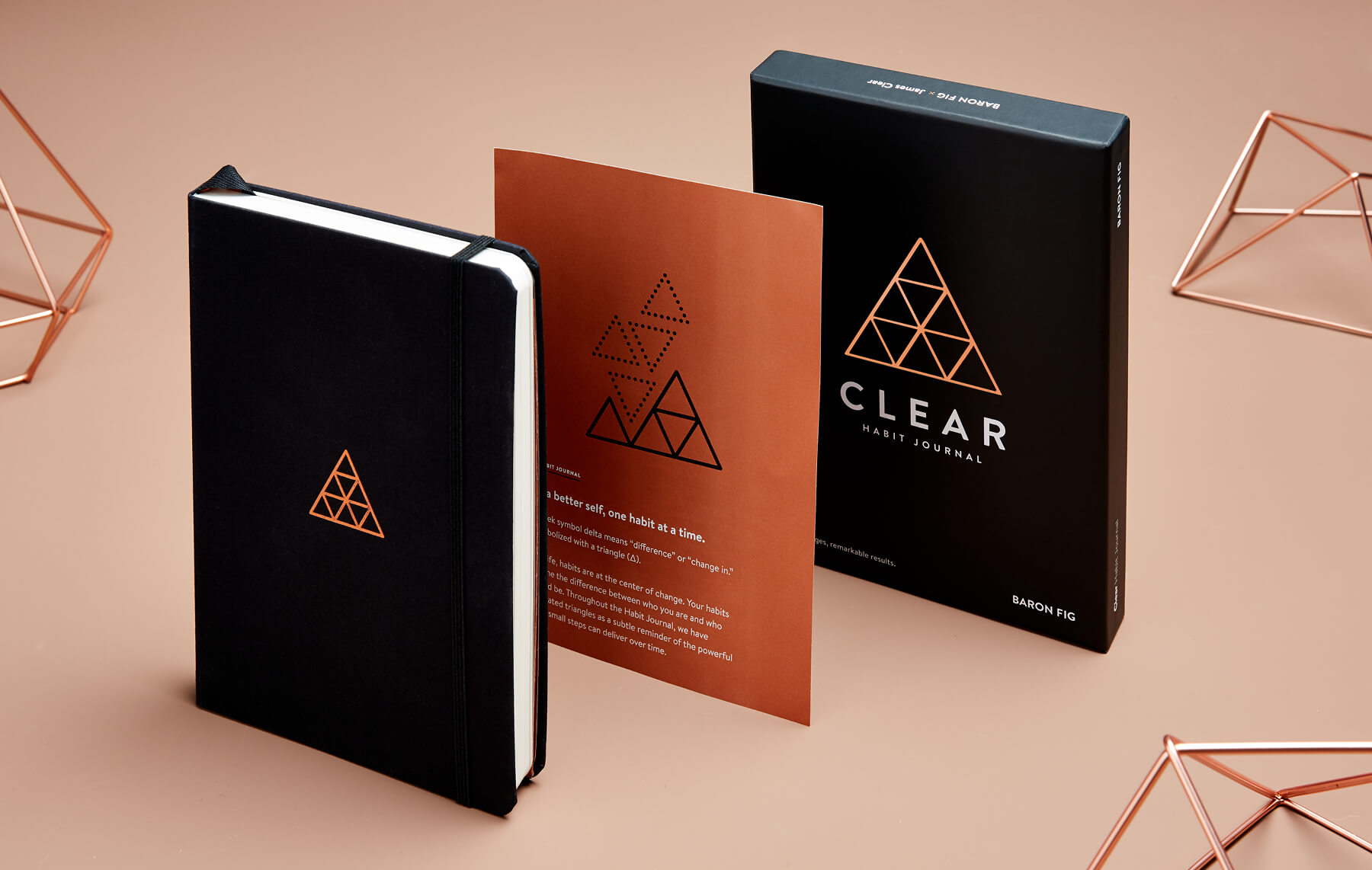 The Quick Overview…
The Clear Habit Journal is designed to give you everything you need and nothing you don't.
Here are some of the highlights:
Hardcover notebook that opens fully flat.

There's nothing worse than a book that curves so harshly in the center that 10% of the page is unusable. Problem: solved.

Built-in index.

A full index gives you two full spreads to log your content.

Printed page numbers.

Always know where you are and index your notebook in record time. You'll never have to write your own page numbers again.

12 One Line Per Day journal pages.

The One Line Per Day section makes it easy to build a daily journaling habit. Never feel you're too busy to journal ever again.

12 perforated Habit Trackers.

Each habit tracker template is perforated and can easily be torn out and hung on the fridge, placed on your desk, or anywhere else you choose.

168 dot grid pages.

Pages feature exclusive "split grid" markings (ideal for bullet journaling).

Quick start guide in the front.

The first page of each journal contains a Quick Start Guide that explains how to use the various sections of the journal.

16 pages of examples in the back.

These Habit Toolkits offer in-depth examples and layouts to help you be more productive, make better decisions, and get in shape.

Quality, lasting paper.

Acid-free fine grain paper allows you to use all sorts of mediums and archive your books safe from degradation.

Inner pocket.

Inside the back cover, you'll find a pocket. Perfect for storing a ruler, Post-It Notes, stencils, or anything else.

Signature "split grid" design.

Creating your favorite page spreads has never been easier thanks to an upgraded dot grid design featuring subtle markings for dividing pages into halves and thirds.

Elastic closure band.
That's just a quick look. Let's dive into the details.
Here's What You'll Find Inside…
The habit journal contains 224 pages in total. Here's the breakdown in order of appearance:
2 page Quick Start Guide

​2 page index

12 One Line Per Day pages

168 split grid pages (use them like you would any dot grid notebook)

12 habit trackers

168 dot grid pages.

16 pages of toolkits and examples
Let's break down each section in detail.
Quick start guide.
Maybe you're thinking, "This looks awesome and I think I want it… but I'm not quite sure how I would use it." Have no fear. The first page of each journal contains a Quick Start Guide that explains how to use the various sections of the journal. Additionally, the back of each journal contains 16 pages of "toolkits" that have examples for how to use the various pages effectively.
Easy Index. Quick Journal.
Log your content and easily build a daily journaling habit.
Easy index. A full index gives you two full spreads to log your content. The built-in page numbers make it easy to reference each section and write down the appropriate location in the index.
One Line Per Day. The One Line Per Day section helps you easily build a daily journaling habit. At the top of each One Line Per Day page is space for a journaling prompt.
Here are a few examples of journaling prompts you could use:
What happened today? (Daily journal)
What am I grateful for today? (Gratitude journal)
What is my most important task today? (Productivity journal)
How did I sleep last night? (Sleep journal)
How do I feel today? (Mood journal)
Underneath the prompt are 31 lines. One line for each day of the month. This is where you'll write your one sentence each day. To start your journaling habit all you have to do is write your prompt for the month and jot down a few words each day. Once the month is complete, you can look back on 31 beautiful journal entries. The entire experience is designed to make journaling so easy that you can't help but do it each day.
"I've struggled with journaling for a long time. I've never found one that had the structure that I wanted in a book, until now. This book is easy to use and makes habit tracking easy. I love it!"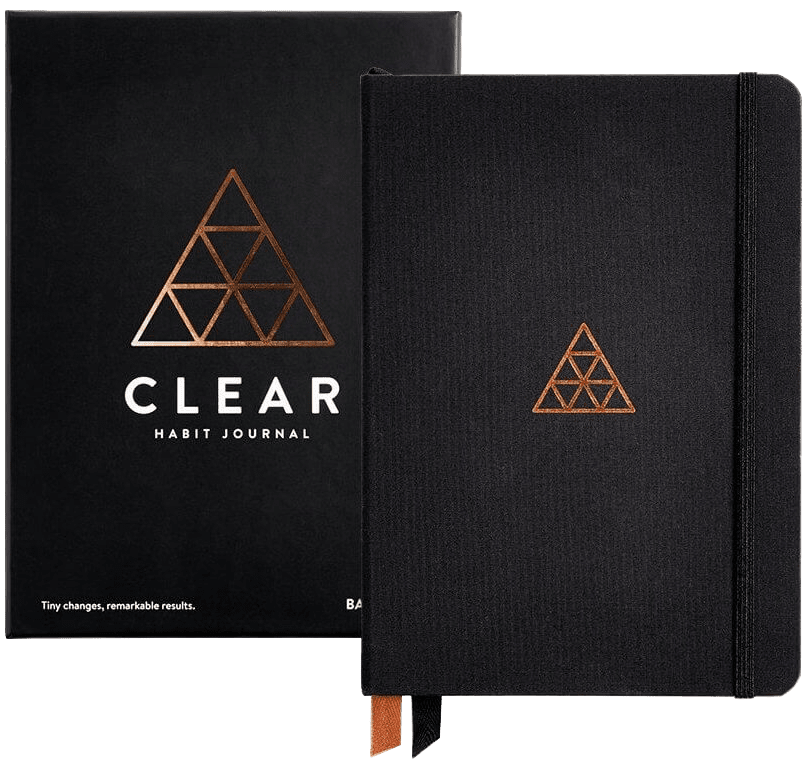 "I'm very happy with the Habit Journal. Good quality, good layout. If used to its fullest, it will be a great tool to set, track and achieve daily, weekly, monthly and annual goals."
What Countries Do You Ship To?
Readers outside the US can purchase the Habit Journal from our partner Baronfig. They ship to the following countries:
The US, Canada, UK, Australia, Andorra, Anguilla, Antigua and Barbuda, Argentina, Aruba, Austria, Bahamas, Bahrain, Barbados, Belarus, Belgium, Belize, Bermuda, Bolivia, Brazil, British Virgin Islands, Brunei, Bulgaria, Cayman Islands, Chile, Colombia, Costa Rica, Croatia, Czech Republic, Denmark, Dominican Republic, Ecuador, Fiji, Finland, France, Germany, Greece, Greenland, Holy See (Vatican City State), Hong Kong, Hungary, Iceland, Indonesia, Ireland, Israel, Italy, Jamaica, Japan, Korea, Latvia, Liechtenstein, Lithuania, Luxembourg, Macao, Macedonia, Madagascar, Malaysia, Maldives, Malta, Mauritius, Mexico, Monaco, Morocco, Myanmar, Nepal, Netherlands, New Zealand, Norway, Panama, Papua New Guinea, Paraguay, Peru, Philippines, Poland, Portugal, Romania, Russia, Saint Lucia, Singapore, Slovakia, Slovenia, South Africa, South Korea, Spain, Sweden, Switzerland, Taiwan, Thailand, Turkey, Ukraine, Uruguay, Venezuela, Vietnam, and Western Sahara.