This is my list of the 10 books that offer the most page-for-page wisdom. These books will make you smarter. They offer wisdom that has stood the test of time, provide ideas for managing the complexities and challenges of life, and foster a greater understanding of our world.
Books with the Most Page-For-Page Wisdom
---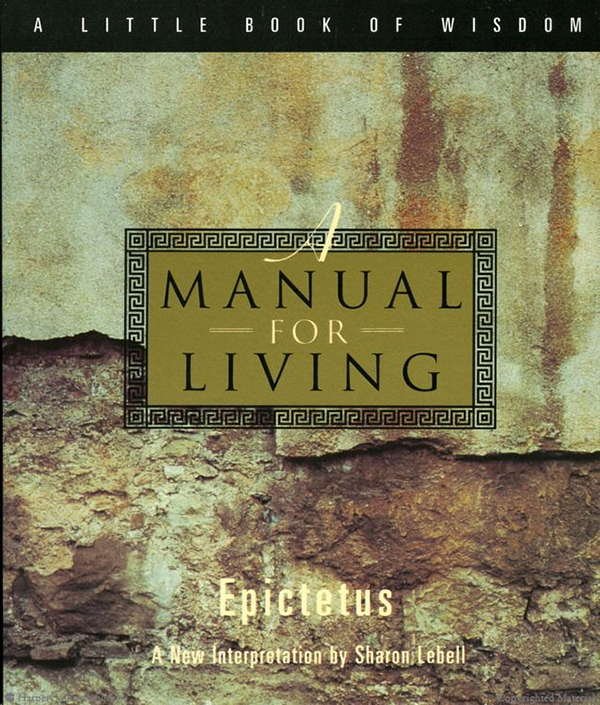 Manual for Living
by Epictetus
Print | Audiobook
The Book in Three Sentences: Some things are in your power and some are not—do not confuse the two and do not desire the things that are not in your power. It is our opinion of things that determines how we feel about a particular event, not the event itself. Think carefully about how you spend your life because people often spend their lives chasing things that are neither as desirable nor as important as they seem.
---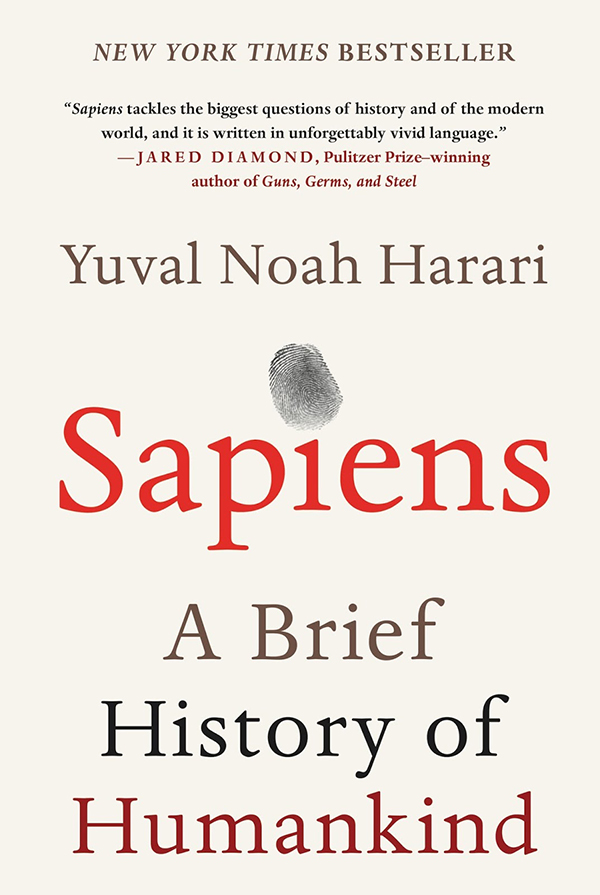 Sapiens: A Brief History of Humankind
by Yuval Noah Harari
Print | eBook | Audiobook
The Book in Three Sentences: Human history has been shaped by three major revolutions: the Cognitive Revolution (70,000 years ago), the Agricultural Revolution (10,000 years ago), and the Scientific Revolution (500 years ago). These revolutions have empowered humans to do something no other form of life has done, which is to create and connect around ideas that do not physically exist (think religion, capitalism, and politics). These shared "myths" have enabled humans to take over the globe and have put humankind on the verge of overcoming the forces of natural selection.
---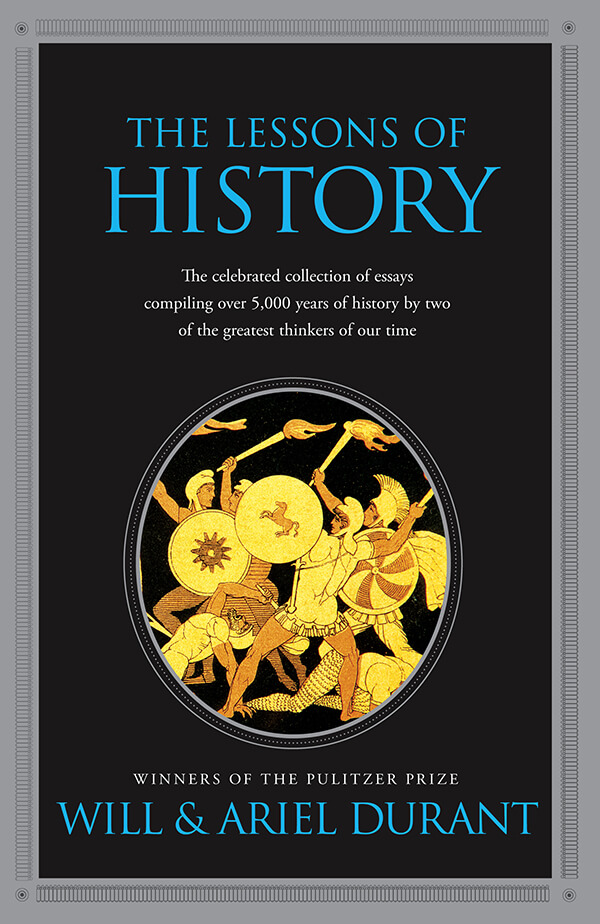 The Lessons of History
by Will and Ariel Durant
Print | eBook | Audiobook

The Book in Three Sentences: Over the course of history, human behavior has changed, but not human nature. No matter who is in power, the rewards gradually accrue to the most clever and talented individuals. Ideas are the strongest things of all in history because they can be passed down and change the behavior of future generations—even a gun was originally an idea.
---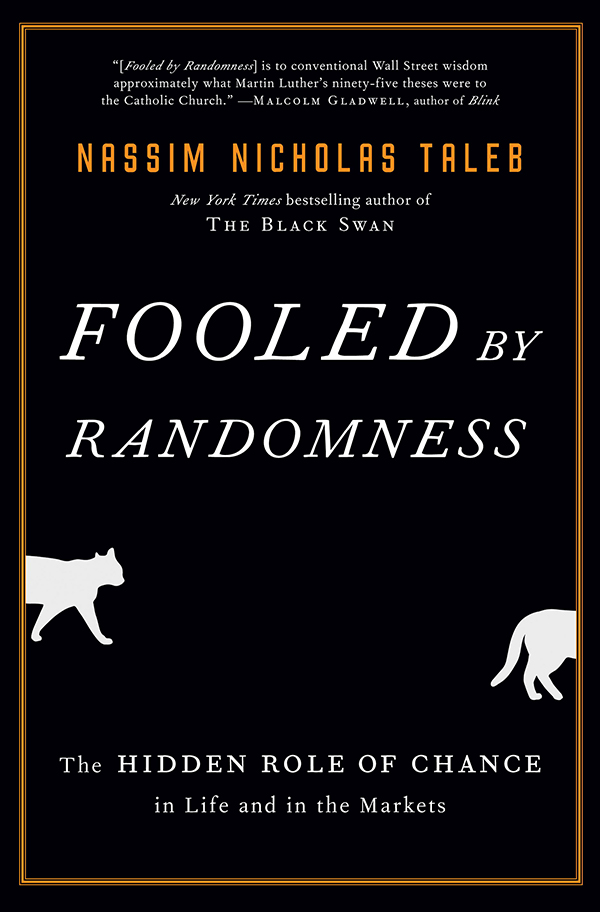 Fooled by Randomness
by Nassim Nicholas Taleb
Print | eBook | Audiobook
The Book in Three Sentences: Randomness, chance, and luck influence our lives and our work more than we realize. Because of hindsight bias and survivorship bias, in particular, we tend to forget the many who fail, remember the few who succeed, and then create reasons and patterns for their success even though it was largely random. Mild success can be explainable by skills and hard work, but wild success is usually attributable to variance and luck.
---
Meditations
by Marcus Aurelius
Print | eBook | Audiobook
The Book in Three Sentences: When life challenges you, do not consider yourself unlucky to face these challenges, but lucky to be able to handle them. It is not what happens to you that harms you, but your opinion of it. Death is only worth fearing if you are not living fully in the present.
---
Impro: Improvisation and the Theatre
by Keith Johnstone
Print
The Book in Three Sentences:Many of our behaviors are driven by our desire to achieve a particular level of status relative to those around us. People are continually raising and lowering their status in conversation through body language and words. Say yes to more and stop blocking the opportunities that come your way.

---
Siddhartha
by Hermann Hesse
Print | eBook | Audiobook
The Book in Three Sentences: The way to gain understanding is to gain experience.
---
Principles
by Ray Dalio
Print
The Book in Three Sentences: To be effective you must not let your need to be right be more important than your need to find out what's true. An accurate understanding of reality is the essential foundation for producing good outcomes. Think for yourself to decide 1) what you want, 2) what is true, and 3) what you should do to achieve #1 in light of #2.
---
A Brief History of Time
by Stephen Hawking
Print | Audiobook
The Book in Three Sentences: Why does the universe go to all the bother of existing? How did the universe begin? When will it end?
---
This is Water
by David Foster Wallace
Print | eBook | Audiobook
The Book in Three Sentences: Learning "how to think" really means learning how to exercise some control over how and what you think. It can be easy to spend our entire lives accepting our natural default ways of thinking rather than choosing to look differently at life. The only thing that is capital-T True is that you get to decide how you're going to try to see life and how you construct meaning from experience.
---