The Book in Three Sentences
The only thing you have that nobody else has is control of your life. The hardest thing of all is to learn to love the journey, not the destination. Get a real life rather than frantically chasing the next level of success.
A Short Guide to a Happy Life summary
This is my book summary of A Short Guide to a Happy Life by Anna Quindlen. My notes are informal and often contain quotes from the book as well as my own thoughts. This summary also includes key lessons and important passages from the book.
The only thing you have that nobody else has is control of your life. You job, your day, your heart, your spirit. You are the only one in control of that.
"Show up. Listen. Try to laugh."
"You cannot be really good at your work if your work is all you are."
"Get a life, a real life. Not a manic pursuit of the next promotion."
"Turn off your cell phone. Keep still. Be present."
"Get a life in which you are generous."
"All of us want to do well, but if we do not do good too then doing well will never be enough."
"Knowledge of our own mortality is the greatest gift God gives us." It is so easy to exist rather than to live… Unless you know a clock is ticking.
We live in more luxury today than ever before. The things we have today our ancestors thought existed for just the wealthy. And yet, somehow, we are rarely grateful for all this wealth.
The hardest thing of all is to learn to love the journey, not the destination.
"This is not a dress rehearsal. Today is the only guarantee you get."
"Think of life as a terminal illness."
"School never ends. The classroom is everywhere."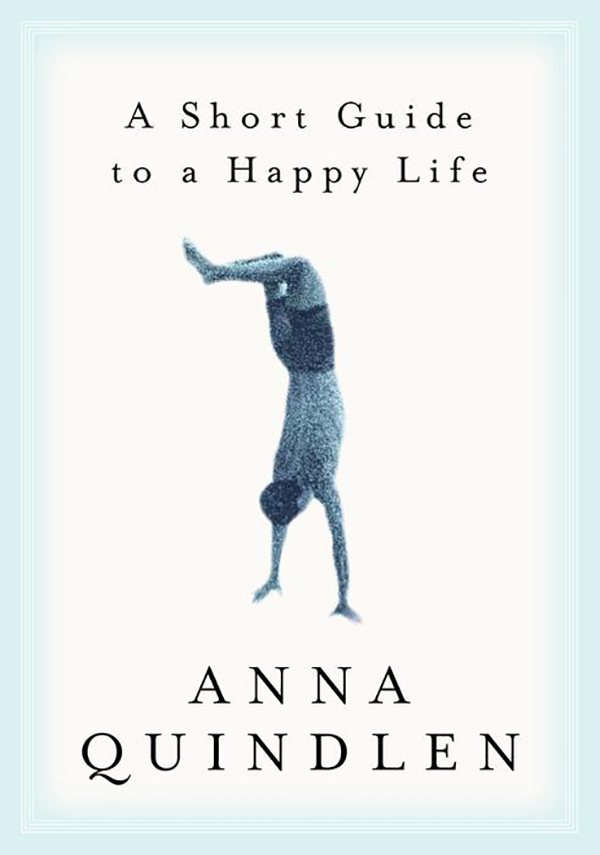 A Short Guide to a Happy Life by Anna Quindlen