The Book in Three Sentences
To become a better writer, you have to write more. Writing reveals the story because you have to write to figure out what you're writing about. Don't judge your initial work too harshly because every writer has terrible first drafts.
Bird by Bird summary
This is my book summary of Bird by Bird by Anne Lamott. My notes are informal and often contain quotes from the book as well as my own thoughts. This summary also includes key lessons and important passages from the book.
Write shitty first drafts.
"We all know we're going to die; what's important is the kind of men and women we are in the face of this."
"All you can give us is what life is about from your point of view."
"You must assume that we, your readers, are bright and attentive, even if we have lost the tiniest bit of ground in the last few years. So we are going to catch you if you try to fake it."
Writing reveals itself through writing. As you write, you uncover the hidden gems inside you that you didn't even know were there. Words come to you, characters reveals themselves, and dialogue forms that shows who these people are. It pretty much always works this way: you have to write to figure out what you're writing about.
Ask people around you to help you with your writing. Call on them for their expertise. If you want to write about gardening or include a garden in your writing, but you don't know the first thing about gardening, then ask someone who does. Enlist the help of others to make your words come alive.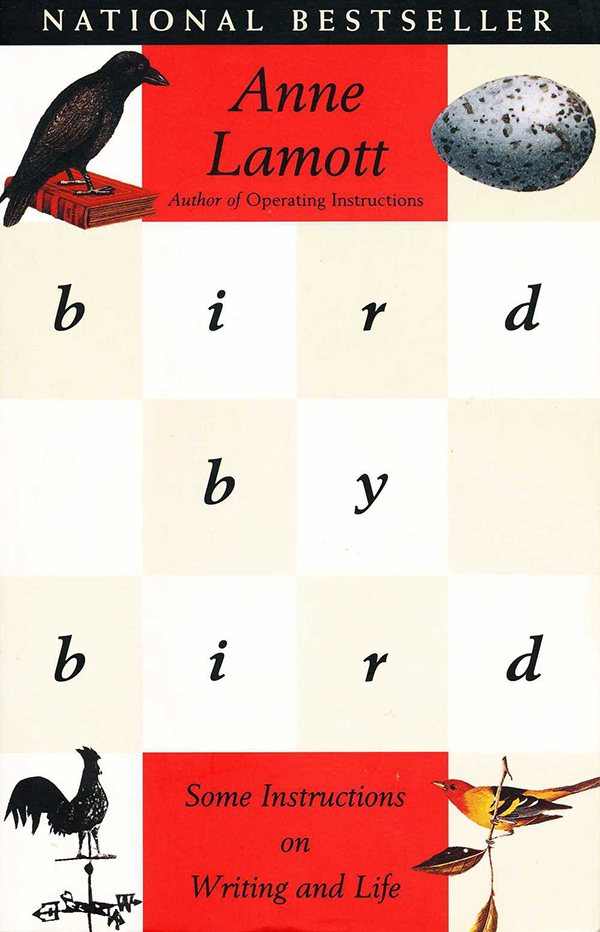 Bird by Bird by Anne Lamott