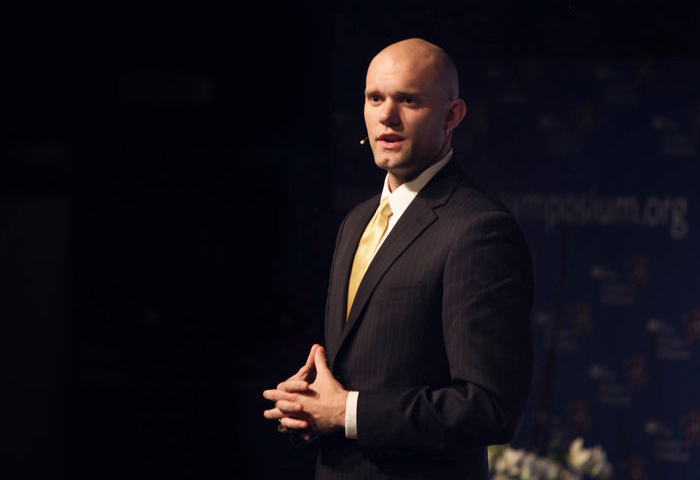 About James Clear
---
Keynote speaker at top-tier organizations like Stanford University and Google.
Popular writer on habits and behavior change with 500,000+ monthly readers.
Photographer in 23 countries covering the habits and rituals of various cultures.
Featured by Entrepreneur Magazine, Business Insider, Forbes, and many others.
Welcome!
Hi there. I'm James Clear and this website is the home of my life's work. On this site, you can find my writing, my photography, my books, and more.
My work covers a variety of topics, but the central idea that ties it all together is simple: If you can master your habits, you can master your life.
I believe that mastering your habits is at the core of living healthier, happier, and better. I believe that small choices and tiny habits shape our lives. For that reason, I write about the science of behavior change and habit formation.
I know this information is important and so I strive to set an incredibly high standard for my work. As a writer, my articles are routinely syndicated by major media outlets like Business Insider, Entrepreneur Magazine, The Huffington Post, and many others. As a photographer, I was selected as a finalist for the 2012 Travel Photographer of the Year Award. As an athlete, I was selected to the 2008 ESPN Academic All-America baseball team. I have made a lot of mistakes and I have a lot to learn, but you can trust that no matter what I put my name on, I am working hard to do my best at it.
I am committed to making these ideas available to everyone, regardless of location, background, or socioeconomic status. For that reason, I have chosen to give away 90 percent of my work for free. Most notably, readers seem to enjoy my popular weekly newsletter.
Over 100,000 people received my free newsletter each week. Click here to sign up.
For those who want step-by-step instruction, I offer low-priced, highly accessible classes on specific topics like how to build habits that stick. (You can view all of my classes here.)
What's the story behind all this? How did we get here? And why am I the right person to write about these topics?
Well, let me tell you.
Who Am I and What Am I Here For?
The best thing a human being can do is to help another human being know more.
—Charlie Munger
My work is focused on a simple idea: I want to share practical ideas and proven research that helps you master your habits, optimize your performance, and take control of your health and happiness. I don't claim to have all the answers and I still have a lot to learn, but I'm happy to share what I've learned along the way.
I believe that the world would be a better place if we had more people who were athletes, entrepreneurs, and artists. In other words, I believe that the world would be a better place if we had more people who were putting their sweat, their work, and their vision out into the world.
But I'm not the only one you'll find on this little site. We've built an incredible community of people who care about living well and doing good — and you're welcome to become a part of it.
My hope is that people who take pride in their craft, people who have a passion for adventure, and people who have a desire to contribute and create will come here to share in my journey, challenge my ideas, and offer their own thoughts to a community that cares about doing work that matters.
If you'd like to join our little community and learn how to master your habits in health and in life, then enter your email address below and click "Get Updates!"
What Subscribers Say
Still wondering if you should sign up? Here's what some newsletter subscribers are saying. I hope you'll find my work as useful as they did and join the free weekly newsletter.
LeAnn Rimes
,
Two-time Grammy winning artist
Stumbled upon @james_clear blog and finding it really insightful. You guys should check it out #GoodForMe

— LeAnn Rimes Cibrian (@leannrimes) May 20, 2014
@james_clear This is the only newsletter that I read regularly because somehow, you hit home every single time. #lovejamesclear

— Michelle Pannell (@mlpannell) October 31, 2014
@james_clear Just wanted to say that I love your blog posts. One of the few things in my inbox I always read, and truly value. Thx!

— Rachael King (@rachaelgking) May 27, 2013
@james_clear I look forward to your posts every week, and yet again you do not dissapoint. http://t.co/KLisw30ICA

— Nadia Kuznets (@nadiakuznets) November 15, 2013
@james_clear hi James, just discovered your blog. Wow. Rarely do I find a new blog that I subscribe to immediately, but I did yours.

— John Doherty (@dohertyjf) February 3, 2015
@james_clear You are my hero. I read your posts every Mon and Thursday and am working to implement your systems for developing new habits!

— Nicole Miller (@tinynic) January 20, 2015
Every one of @James_Clear's posts give me something to think about. Highly recommended >> http://t.co/TbIJ5nR6To

— Mindy Holahan (@HolaMindy) June 27, 2013
What Are You Measuring In Your Life? http://t.co/XLa0gJG6uh – A great post from @james_clear Hands down one of the best newsletters I get.

— Greg Hickman (@gjhickman) July 29, 2014
@james_clear thanks for your commitment to sharing your gained wisdom. Your emails are ones I know I'll never unsubscribe from. @jarwidmark

— James McKey (@jmckey) January 31, 2015
@james_clear your posts have been KILLING it lately. the inversion technique is money!! thanks for being awesome.

— Lisa Lewis (@lovedbylisa) May 9, 2014
Must read, follow & subscribe to @james_clear blog. Get inspired, be more productive. Real stuff – no faff talk http://t.co/2XuQfn8KzB

— Krutika (@TarkeebiPitaara) February 22, 2014
One of the best posts I've ever read on goals, habits & self improvement from @james_clear, a must read http://t.co/S1Jgudg41x

— DG Gregory (@DG_Comeback) September 19, 2014
Really loving the blog posts by @james_clear – quite informative AND inspirational. Thanks James! (note: written en route to workout…woot)

— Ana Matic (@matica) July 20, 2013
Just added @James_Clear's blog to my daily reads – hooked me w/ smart, practical posts on Intermittent Fasting – can't wait to read more!

— Ryan Steinbach (@R_Steinbach) July 23, 2013
@james_clear Your newsletters are incredibly well written & helpful. Recommend anyone who wants to improve #productivity #goals.

— ScottShapiro MD (@ScottShapiroMD) September 13, 2014
One of the few email newsletters I actually open and read every week is @james_clear's excellent story-based blog. Subscribe!

— Salma Jafri (@salmajafri) February 15, 2015
Like what they have to say? Join the party by signing up for the free newsletter below.