I. Planning for Productivity
What is Productivity?
Let's define productivity. Productivity is a measure of efficiency of a person completing a task. We often assume that productivity means getting more things done each day. Wrong. Productivity is getting important things done consistently. And no matter what you are working on, there are only a few things that are truly important.
Being productive is about maintaining a steady, average speed on a few things, not maximum speed on everything.
The Myth of Multitasking
We are, of course, capable of doing two things at the same time. It is possible, for example, to watch TV while cooking dinner or to answer an email while talking on the phone.
What is impossible, however, is concentrating on two tasks at once. Multitasking forces your brain to switch back and forth very quickly from one task to another.
This wouldn't be a big deal if the human brain could transition seamlessly from one job to the next, but it can't. Multitasking forces you to pay a mental price each time you interrupt one task and jump to another. In psychology terms, this mental price is called the switching cost.
Switching cost is the disruption in performance that we experience when we switch our attention from one task to another. A 2003 study published in the International Journal of Information Management found that the typical person checks email once every five minutes and that, on average, it takes 64 seconds to resume the previous task after checking your email.
In other words, because of email alone we typically waste one out of every six minutes.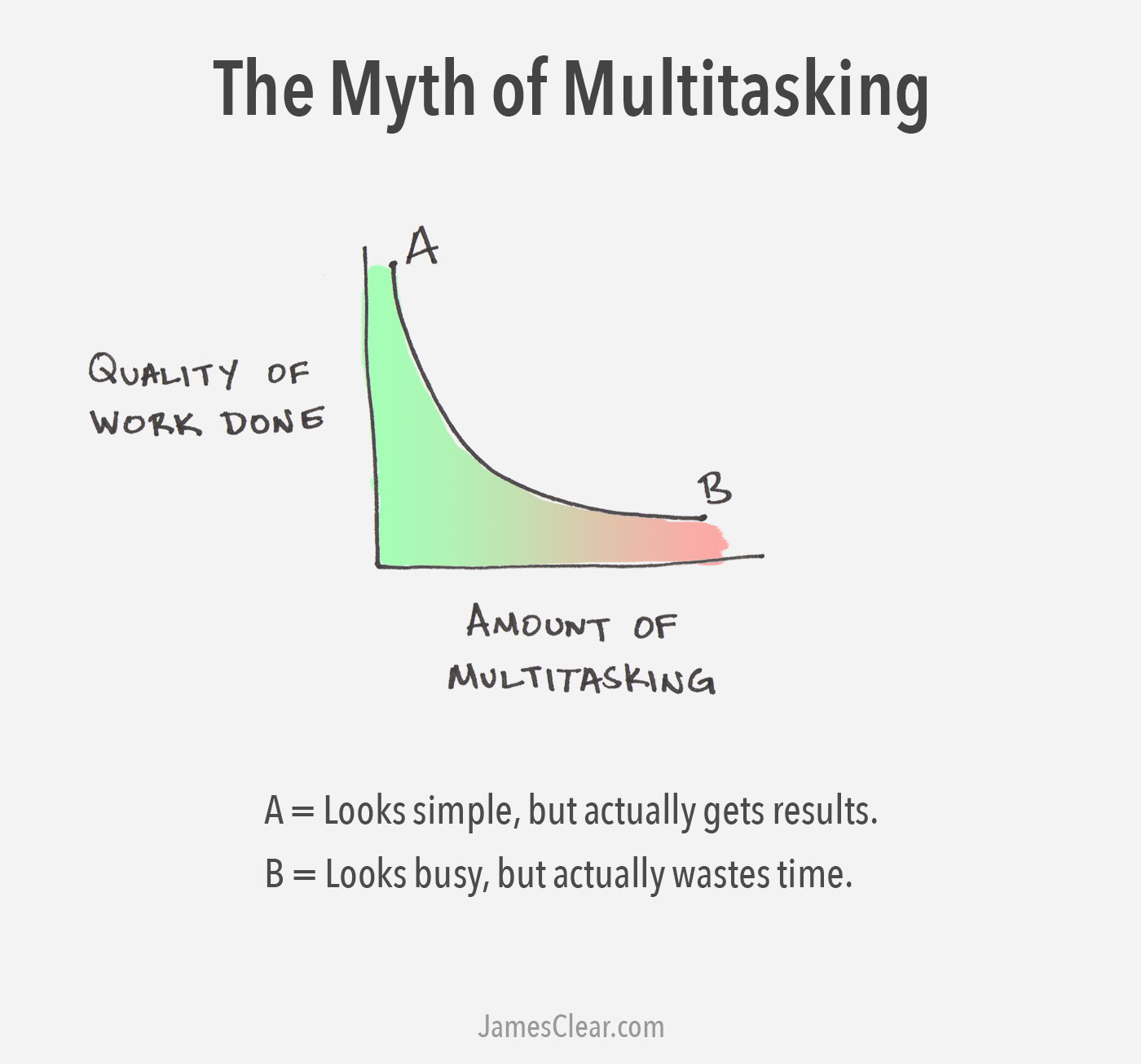 Footnotes
Thanks to Brett McKay at The Art of Manliness for his post on the Eisenhower Box.

The term "highest and best use" is a real estate concept for finding the most valuable use of a piece of property. My friend Mark Heckmann is a fan of using the phrase for personal time management and I like it too. Thanks Mark!

Trollope was a disciplined writer in all respects. When speaking of his writing routine, he said, "It was my practice to be at my table every morning at 5:30AM; and it was also my practice to allow myself no mercy."


Journalist Oliver Burkeman summarizes my thoughts by saying, "When I get straight down to something really important early in the morning, before checking email, before interruptions from others, it beneficially alters the feel of the whole day: once interruptions do arise, they're never quite so problematic."

The idea for Time Assets and Time Debts originally came from Patrick McKenzie, a programmer and friend of mine. You can read his great productivity post on the concept here.