The Book in One Sentence
A book of 68 photos by master landscape photographer Christopher Burkett.
Resplendent Light Summary
This is my book summary of Resplendent Light by Christopher Burkett.
It is interesting to see Burkett improve as a photographer over time. This book has many images from the mid-1980s as well as some from the mid-1990s. In my opinion the more recent images are better. Cool to see the improvement.
He is so good at creating images with high contrast between the foreground and background. Plate 22, Plate 33, and Plate 47 are good examples.
He is great at using vertical tree trunks and spreading branches to fill the frame. See Plate 28.
Many of Burkett's images that stun me at first glance are aspen trees in fall. He does a great job of finding backlighting for the leaves and dark backgrounds, but the white trunks really make the images sing.
Burkett is a master of light. He only uses bright light when it enhances the subject. And many of his images in overcast light maintain great dynamic range. See Plate 64.
My Favorite Images
Plate 4
Plate 18
Plate 19 – incredible framing
Plate 29
Plate 33
Plate 40 – awesome use of a brightly colored tree as the background. Most photographers would take a photo of that tree instead.
Plate 43 – incredible use of colors and lines
Plate 44
Plate 45
Plate 47 – incredible simplicity and contrast
Plate 60 – great framing
Plate 62 – such a simple image, beautifully executed
Plate 65
Plate 68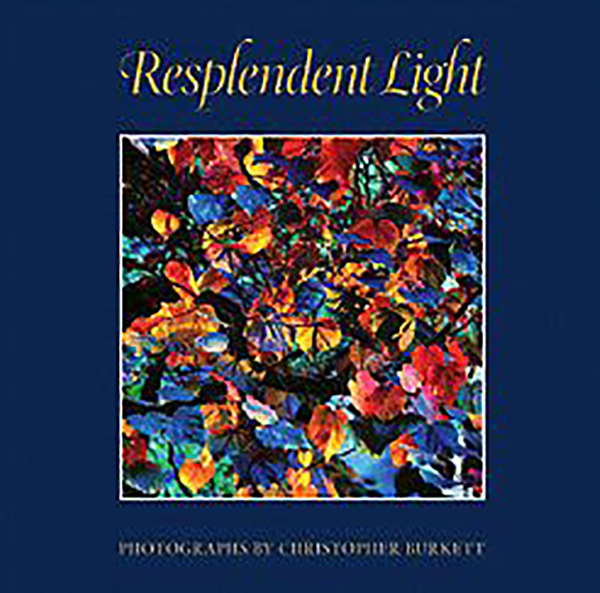 Resplendent Light by Christopher Burkett