Best History Books
---
Looking for good history books? This is my list of the best history books of all-time. If you only have time to read one or two books, I recommend looking at the Top History Books section below.
Further down the page, you'll find more history book recommendations. Many of these books are fantastic as well. I try to carefully curate all of my reading lists and you can be sure that any history book on this page is worth your time. Enjoy!
The Top History Books
---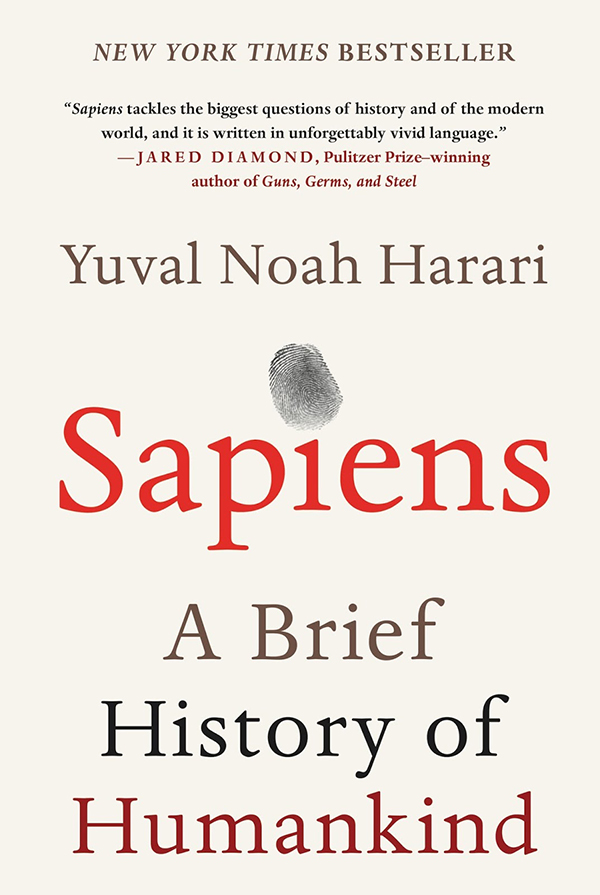 Sapiens: A Brief History of Humankind
by Yuval Noah Harari
Print | eBook | Audiobook
The Book in Three Sentences: Human history has been shaped by three major revolutions: the Cognitive Revolution (70,000 years ago), the Agricultural Revolution (10,000 years ago), and the Scientific Revolution (500 years ago). These revolutions have empowered humans to do something no other form of life has done, which is to create and connect around ideas that do not physically exist (think religion, capitalism, and politics). These shared "myths" have enabled humans to take over the globe and have put humankind on the verge of overcoming the forces of natural selection.
---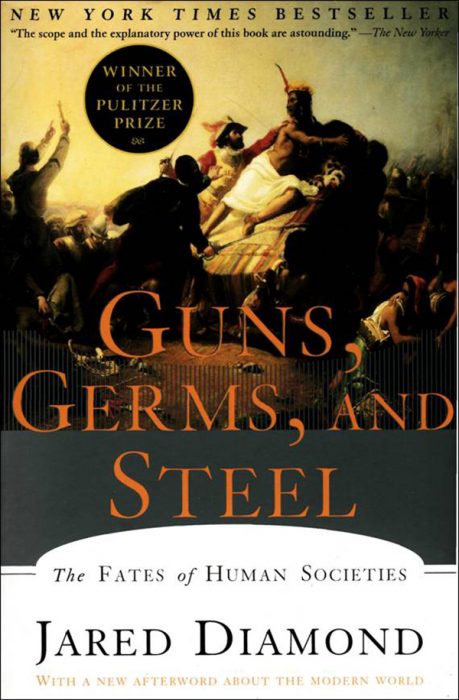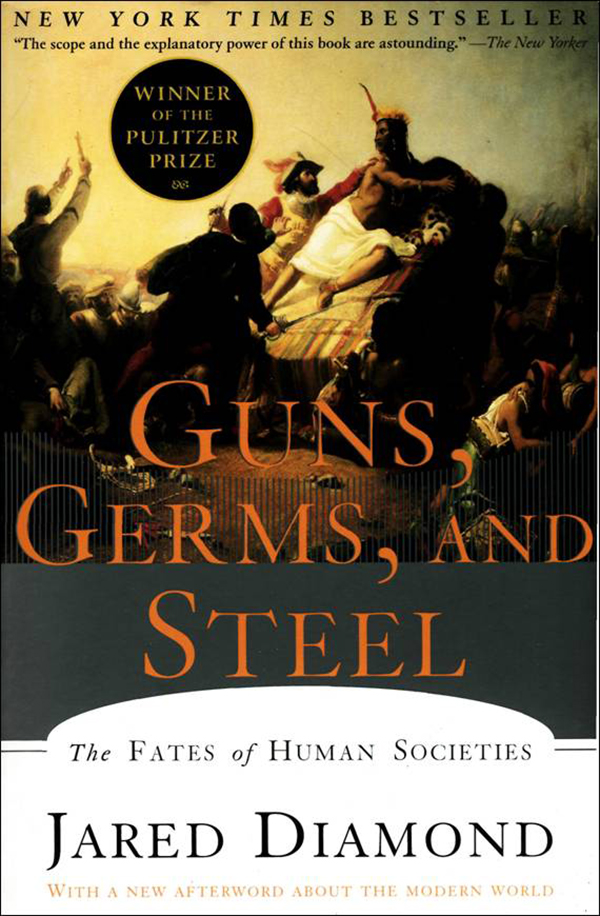 Guns, Germs, and Steel: The Fates of Human Societies
by Jared Diamond
Print | eBook | Audiobook
The Book in Three Sentences: Some environments provide more starting materials and more favorable conditions for utilizing inventions and building societies than other environments. This is particularly notable in the rise of European peoples, which occurred because of environmental differences and not because of biological differences in the people themselves. There are four primary reasons Europeans rose to power and conquered the natives of North and South America, and not the other way around: 1) the continental differences in the plants and animals available for domestication, which led to more food and larger populations in Europe and Asia, 2) the rate of diffusion of agriculture, technology and innovation due to the geographic orientation of Europe and Asia (east-west) compared to the Americas (north-south), 3) the ease of intercontinental diffusion between Europe, Asia, and Africa, and 4) the differences in continental size, which led to differences in total population size and technology diffusion.
---
More History Book Recommendations
Related Reading Lists